Sonali
Final selection
High court clerk - 2023
Gagan
Final selection
High court clerk- 2023
Prabhat Rajput
Final selection - Panchayat Secretary 2023
Appeared in HPAS mains 2020, 2021, and 2023
Shrey Sharma
Final selection -
Labour Welfare Officer, Class II ( Gazetted) 2023
Amit Thakur
Selection- TGT (NON MEDICAL) 2021
Naveen
Final Selection- HP Police Constable 2022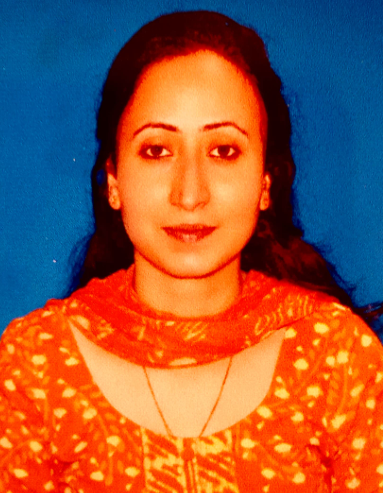 Sheetal Verma
Panchayat Secretary ( 2022)
Chetna Thakur
final Selection- HPSSC Steno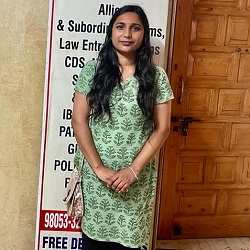 Monika
Final Selection
Range Forest Officer 2022
Pankaj Thakur
UPSC – CAPF , ASSISTANT COMMANDANT ( Group A officer)
Pawan Thakur
Working as Assistant Manager, Scale-1, NABARD
Appeared in UPSC CIVIL SERVICES ( IAS) interview 2023
( cleared UPSC prelims and Mains in very first attempt)
Also appeared in HPAS interview 2022
Suraj
Final Selection in HP POLICE Constable 2022
Rajat Kumar
Working as :
Sub Inspector, HP Police
( since 2020)
Pankaj
Final Selection in HP POLICE Constable 2022
Mohit Sharma
Final Selection in HP POLICE 2019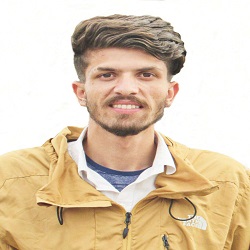 Nittu Banta
Final Selection in HP POLICE Constable 2022
Himanshu Sharma
Final Selection in HP POLICE Constable 2022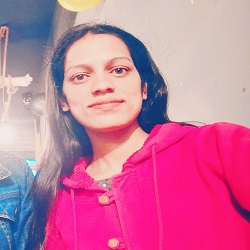 Poonam
Final Selection in HP POLICE Constable 2022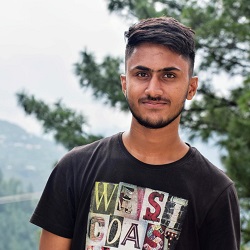 Sumit Rana
Final Selection in HP POLICE Constable 2022
Shashank
Final Selection in HP POLICE Constable 2022
Pooja Sharma
Final Selection in HP POLICE 2019
Suryakant Parihar
Final Selection in HP POLICE 2019
Kritika Sharma
Final selection : Clerk, HP Secretariat, Shimla. -Appeared in HPAS Mains 2019 -Appeared in Allied Mains 2018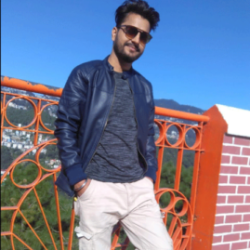 Ajay Chaudhary
Final selection in HP POLICE 2019
Divesh
Final selection in HP POLICE 2019
Chitranjana Sharma
Final selection : Clerk, HP Secretariat, Shimla. -Appeared in Allied Mains 2018
Akshay Gupta
Final Selection in HP POLICE 2019
Misson
2022
HPAS, NAIB Tehsildar, Allied & Subordinate Exams, CDPO, T.W.O., Allied & Subordinate Exams, Law Entrance Exams, CDS, AFCAT, SSC, BANK PO & CLERK, TET, IB ACIO, CAPF AC, Patwari, Forest guard and all other entrance compare and contrast essay topics for college students exams.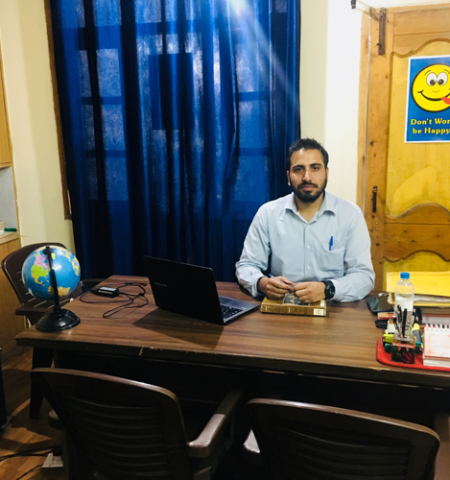 Rana
Academy
Rana Academy Shimla is best coaching institute in Shimla for Govt job. We, at Rana Academy, identified an immense need gap with respect to the availability of quality guidance and mentoring for Civil Services Examinations on national and state levels.
Thus, the foundation of Rana Academy was laid down, with a humble Vision of fulfilling the students ambitions not only of joining the country's top Administrative services, but also honing up their Personality and skills to mould them as successful civil servants in years to come.
Since the team constituting the institute, has been extremely successful at various stages of these Examinations, it is in the best position to understand the needs of students. The course structure, study material and teaching methodology are reviewed and updated periodically.
my experience has been amazing here. the credit for that goes to Rana Sir. his interactive way of teaching which revolves around the premise of 'samjhana the concept to students' (helping students UNDERSTAND the concept) , and guiding them to find links among different topics is top notch. i have attended various lectures from various teachers n i would wholly recommend Rana Academy because of Rana Sir and his way of teaching. Kudos!
Rana Academy is best coaching institute for UPSC, HPAS and all kind of competitive exams in Himachal Pradesh. Best mentors, best study material and awesome teaching style. No need to go to Delhi and Chandigarh and spend in lakhs.
Best academy in shimla highly recommended for hpssc/HPAS and UPSC and all kind of exams
Hemant Chauhan
2022-07-13
Best coaching for HPAS, allied services and other competitive examination. Teaching Style of Rana sir is awesome and content of Rana academy books are result oriented. For HPAS aspirants his coaching can be life changing.
Best academy in shimla highly recommended for hpssc/HPAS and UPSC and all kind of exams highly experienced mentor and all aspirants who are serious for their carrier must visit this acadmey.
- NITTU - (NiTTu)
2022-06-18
best institution in Shimla for IAS/ HAS in Himachal No need to visit Chandigarh and Delhi and spend lakhs when u r getting better content and quality here in HP. Vocal for Local. My experience with this institution has been fabulous.
I will rate Rana Academy 10/10 in all parameters - faculty and teaching methodology, quality material, mock tests and several class tests covering entire syllabus very comprehensively and tirelessly.
Rana academy is the best coaching center for those aspirants who are preparing for hppsc and other competative exams and Rana sir is excellent and great mentor also who direct thier students towards successful career👍
OUR NEWSLETTER
Subscribe to our newsletter and receive new updates.
Error: Contact form not found.
Rana Academy
Near Vik's kitchen restaurant, 3rd Floor Sharma Sadan, Upper Khalini, Shimla – H.P.
Email: ranavijay8925@gmail.com